Camo Lifted Club Car Precedent Golf Cart
$8,800.00
Description
Camo Lifted Club Car Precedent Golf Cart is built on an Aluminum Frame for longer life.  The light weight frame is rustproof even in salt air and made to be more impact resistant than steel.  It preserves the life of your cart and enhances the stability, ride and performance.  This golf cart is economically priced and fun to drive.  You can even accessorize this golf vehicle with many options.
– Nationwide Delivery Available
– 6 Month Limited Warranty Included
– Many Financing Options Available, Some Restrictions Apply.
Features Included:
Camo Body
Black Seats
Oversized Wheels and New Tires
6 Inch A Arm Lift Kit
Black Roof
Folding Rear Seat
Front and Rear LED Lights
5 Panel Mirror
Windshield
New Batteries
Charger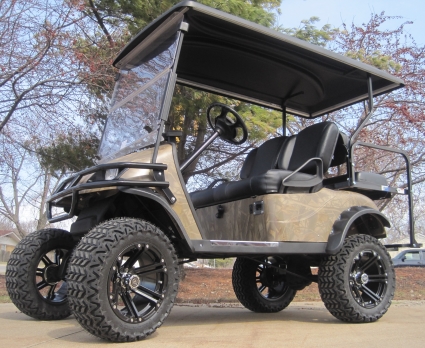 Looking to travel the golf course in style? Search no more! This luxurious EZ-GO Lifted Forest Camo 36 Volt Electric Golf Cart offers you a stylish comfortable ride around the course. This high quality electric golf cart has so many great features, it's too hard to pass up. Take a look below and you'll notice that you won't find a better deal than this. This cart has been inspected by an authorized Club Car Technician, and has checked out in EXCELLENT condition and is free of any frame, mechanical or electric faults, damage or defects.
FULLY CUSTOMIZABLE!
NATIONWIDE SHIPPING!
ORDER ONLINE NOW
CALL +1 518 241 3571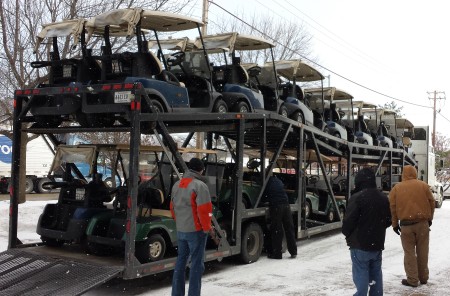 We can customize any golf cart to fit ALL of your needs!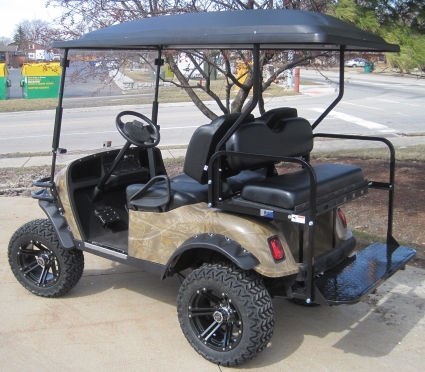 ORDER ONLINE NOW
CALL +1 518 241 3571